PRODUCT DESCRIPTION
It is produced by steatite ceramic in hot injection molding technique and copper metal. Glazing or no glazing dull polish finish for ceramic surface. We can produce and assemble based on the customers' requirement.
There are plating nickel silver, brass connector terminal, galvanized surface for screw or plating nickel finish can be choosen. It can endure 500℃ high temperature. This item is widely used in this case of strict various connector terminal with high temperature around. The items have high insulation, fireproof, high temperature resistance, high mechanical strength.
Property of item : aging-resistance, high temperature resistance, good insulation, high strength, good stability. It can applied to different environment. It can satisfy connection of mechanical devise which require rigorous temperature and environment.
Technical Parameter
| | | | | |
| --- | --- | --- | --- | --- |
| Properities | Unit | Steatite Ceramic | 95%Alumina Ceramic | 99%Alumina Ceramic |
| Density | g/cm3 | 2.7 | 3.6 | 3.8 |
| Flexural strength | Mpa | 145 | 300 | 300 |
| Hardness | Gpa | 5.7 | 7 | 10.7 |
| Elastic modulus | Gpa | 120 | 275 | 320 |
| Poissons ratio | - | 0.21 | 0.22 | 0.22 |
| Linear expansion coefficient | x 10-6/℃ | 7.9 | 7.1 | 7.8 |
| Thermal conductivity | w/(m.k) | 2.5 | 20 | 25 |
PRODUCTION PROCESS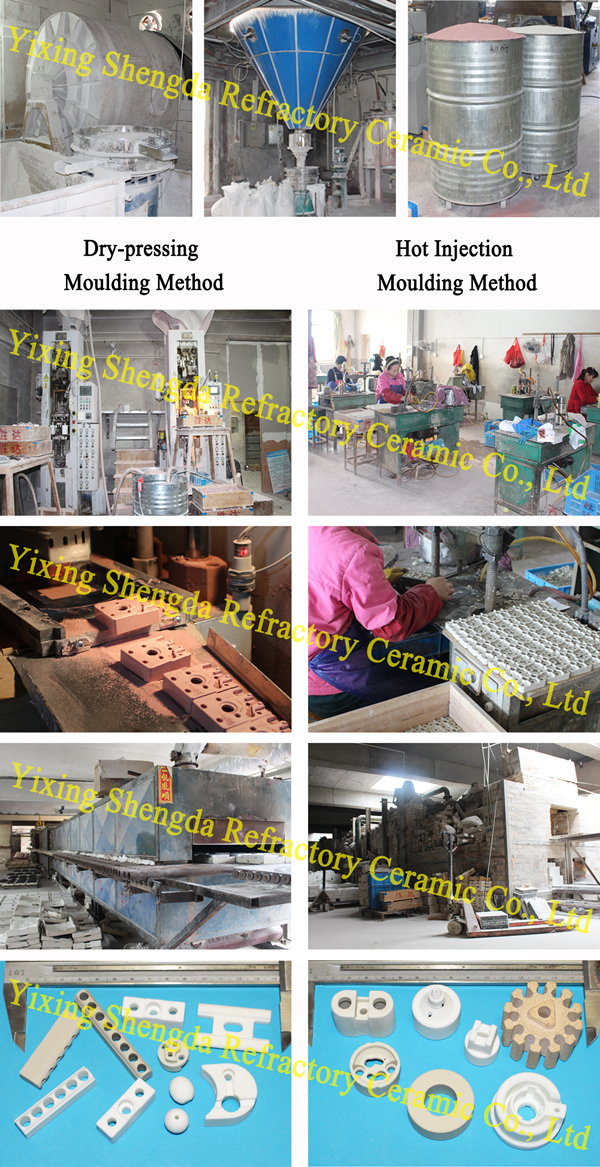 PACKAGING & SHIPPING